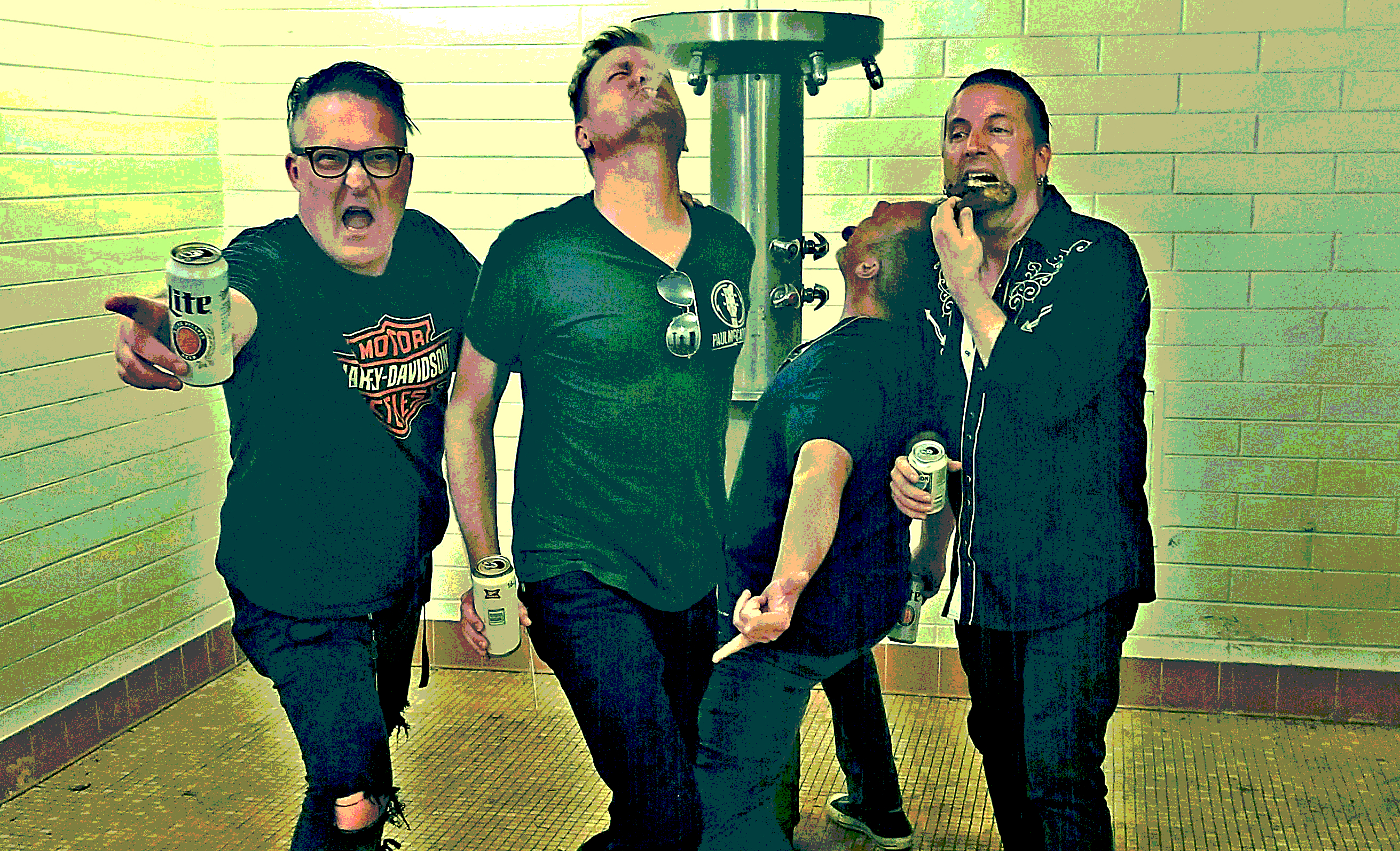 John Kucera – Lead Vocals & Guitar
Tim Cook – Bass & Vocals
Steve Adams – Drums
Bert Zweber - Guitar
Formed: 2013
Music:
"Hibernation Termination" – full length LP released 2014
"Superbitch" – full length LP released 2017
"Power Petting" – full length LP released 2019
"The Worst of Black Belt Theatre" - EP released 2020
"Almost Never Give Up" - EP released 2021
Awards:
Winner - 2018 Wisconsin Area Music Industry (WAMI) Award for "Best Hard Rock Artist"
Nominee - 2018 Wisconsin Area Music Industry (WAMI) Award for "Song of the Year" (Too Much, Too Soon)
Winner - 2020 Wisconsin Area Music Industry WAMI) Award for "Album of the Year" (Power Petting)
Nominee - 2020 Wisconsin Area Music Industry (WAMI) Award for "Best Hard Rock Artist"
Live:
BBT has performed as direct support for Sevendust, Vince Neil, Dokken, Tantric, Otherwise, Wayland, Candlebox, KrashKarma & more. They've performed at many of the region's top clubs, and festivals (including Summerfest, Rock the Harbor (Racine), Milwaukee's Brewtown Rumble).
About:
Black Belt Theatre is, proudly, a very mid-western band.
Hailing from Milwaukee, WI, they embrace the long, beer fueled winters. And the hot, beer-fueled summers. They live and breathe the DIY rock-and-roll ethos of the mid-west.
But this is no basement band. The pedigree here is strong, with all of the members having come from prior groups with national attention. In the mid-90's, John's band Alligator Gun was signed to Relativity Records and became a seminal punk rock powerhouse that included future members of The Promise Ring and Dashboard Confessional. Tim and Steve comprised one half of Bender, a popular Milwaukee rock act that released an album on TVT Records in 2000 and toured the country with several major artists. Bert was also a key part of the late 90's post-grunge Milwaukee explosion, being a member of The Buzzhorn, who released an album on Atlantic Records.

Having all stepped away from music for 10+ years following the demise of their previous bands, they joined forces in the fall of 2013. The objective was simple. In a music climate where loud, straight-ahead rock and roll was being pushed to the fringes, they wanted to make records that rocked.
The common thread that ties the four of them together is their love for late 70's/early 80's power rock. Think Cheap Trick, Thin Lizzy, UFO, April Wine, etc. Throw in modern influences like Danko Jones, Eagles of Death Metal and the like, and you have a recipe for a fresh, but somehow familiar sound.